If you are out camping or on an extended hike, one of the major challenges is finding clean, safe drinking water. Although a water source might appear safe, it is difficult to be certain, especially if you are in an unfamiliar area.
There are some tried and tested ways to make water cleaner and safer to drink when out in the wilderness. If you don't have much experience camping, you might be wondering how to filter water outdoors easily and effectively.
In this article, we will share many ways to access clean water when you're off-grid. This should leave you with plenty of options to ensure hydration isn't an issue and you can focus on enjoying your trip.
Key Takeaways
Filtration and purification are essential for clean and safe drinking water in the wilderness.
Boiling, chemical purification, and various DIY methods can help remove contaminants from water.
Commercial filters, such as survival straws and UV water filtration, offer convenient and effective solutions for outdoor water treatment.
Always use a combination of methods for the best results and ensure hydration while enjoying outdoor activities.
---
Why Filter/Purify Water Outdoors?
It is easy to assume that the water in lakes, rivers, and streams is clean and healthy, especially when you are far away from the pollution and chemicals predominantly found in urban areas. However, if placed under a microscope, you would likely see a multitude of bacteria and microorganisms in water that is seemingly clear.
Although the majority of this bacteria is safe, some of it can be very harmful and ruin your trip at the very least. Filtering water is relatively easy and will make a significant difference, providing safe drinking water from the majority of sources you will find in the wild.
Depending on what it contains, ingesting even a small amount of contaminated water can make you very ill. Here are some organisms that can be found in water and the negative effects they can have on your health.
Giardia: This microscopic parasite is often found in water from lakes, streams, or drinking water that has not been properly treated (1). The symptoms can be very unpleasant — they include nausea, stomach cramps and pains, gas, diarrhea, and dehydration. Fortunately, as these molecules are fairly big, they can be filtered out of water very effectively.
E. coli: If you have ever heard of traveler's diarrhea, it is usually caused by E. coli bacteria. More dangerous strains can cause severe diarrhea and even be fatal under the wrong circumstances. This type of bacteria can be removed from water by using water filters.
Campylobacter: This bacteria is found in contaminated water or undercooked poultry. Severe cases will require medical intervention due to symptoms including bloody diarrhea, stomach cramps, and fever (2).
Filtering vs Purifying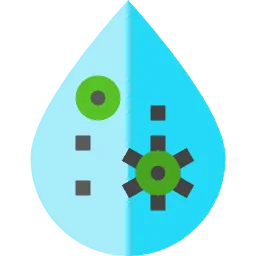 Filtration and purification are often used interchangeably, but they are not identical when it comes to decontaminating water. While either process will leave you with cleaner water, a water purifier will make it more hygienic and give you extra protection.
A filter uses a physical barrier, such as charcoal, to remove contaminants from water. With a high-quality filter, you should be able to remove bacteria and protozoa from your water.
Ideally, a filter should have an absolute pore size of 1 micron or less. This will make it highly effective at removing giardia and cryptosporidium (3), so it is a good option for freshening pre-treated water. However, it won't be able to remove viruses, which can be a concern when traveling.
Purifying water will also remove contaminants, but it does this via chemical means such as adding chlorine or iodine. Purification will remove bacteria and protozoa, but it can also eradicate viruses that are too minuscule to be removed by a filter (4).
In general, purification is the better option, especially with unknown water sources. However, if you don't have access to the necessary chemicals you need when camping, filtration is far better than doing nothing at all.
How to Filter or Purify Water Outdoors
There are numerous ways to filter or purify water, so you will have plenty of options to choose from. With so many methods, you might not know which are the most straightforward and effective. To help, we have created this list of the most reliable techniques to ensure you can clean your water anywhere.
Boiling
If you are stuck without any drinking water in the wilderness, boiling is one of the oldest and most reliable methods to clean it. You won't need any special tools, just a pot or container and a gas stove or means to start a fire.
Put the water into a heat-safe pot or container. Place it over an open flame or camping stove. Once the water is boiling, leave it on the heat for at least another minute (5).
If you are at an altitude of a mile or more above sea level, you will need to boil your water for at least three minutes. This will kill bacteria, giardia, and cryptosporidia.
If the water is cloudy, you should also filter it before drinking to remove the larger particles and make it safer. You can do this with a coffee filter or use a clean cloth as a makeshift filter.
Pros
Only requires basic camping equipment
Very easy
Effectively eliminates harmful organisms
Cons
Won't remove chemical pollutants or heavy metals
You will need to wait for the water to cool before drinking it
It can take too long to boil enough water for multiple people
Chemicals
Chemical purification will effectively eradicate smaller contaminants in your water. If you choose chemical purification, cloudy water will require extra chemicals to disinfect. If the water contains visible particles, you should filter it before purifying it to get the best of both worlds.
Iodine
Use a clean container to collect the water and try to do it away from any animal activity. Moving water is generally safer, such as streams and rivers. If you need to take water from a lake, do it as close to the surface as possible.
After filtering your water, you should use an iodine tincture of 2% iodine and 47% alcohol. There are tablets that are designed for this purpose, which will remove much of the hassle. If you use a tincture, an eyedropper will make sure your measurements are precise (6).
You should put 5 to 10 drops in the container for every liter of water. If the water source is still or cloudy, such as a lake, use around 10 drops. If the water looks clear and comes from a moving source such as a stream, you will be able to use less iodine.
After adding the iodine, wait five minutes. Then, take your water bottle or cup and purify the rim by swishing the iodine water onto it. Wait another 30 minutes before drinking it.
Cons
Doesn't taste very good
Not recommended for children, pregnant women, or people with thyroid issues
Too much iodine can be toxic
Won't eliminate parasites
Chlorine-Based Disinfection
Chlorine can be used to disinfect drinking water in an emergency situation. To disinfect a gallon of bleach, add one teaspoon of plain liquid bleach, which includes the active ingredient sodium hypochlorite. If the water is cloudy, you can use two teaspoons per gallon (7).
Wait 30 minutes and smell your water. If you can smell chlorine, you're good to go. If you can't smell anything, add the same amount of bleach and wait half an hour.
You can also use chlorine dioxide tablets, which are easier to carry than a bottle of bleach. On average, one of these tablets is suitable for a quart of water.
Pros
Kills bacteria, giardia, and viruses
Tablets won't occupy much backpack space
Can improve the taste of water
Cons
More expensive than boiling
Won't remove chemicals from water
Tablets and Drops
You can use iodine and chlorine in tablet or liquid form, but there are also other agents that can treat water. An active ingredient used in water purification is sulfate mineral salts. After you add the salts, you will need to wait 60 minutes before you can drink the water. Follow the directions on the packaging to determine how many to add to your water.
Pros
Effective against giardia, viruses, and bacteria
No chemical taste
Will also eliminate or reduce heavy metals
When stored correctly, they have an unlimited shelf life
Cons
Won't work on cryptosporidium
Relatively expensive
Have to wait an hour before drinking
Do-It-Yourself
Commercial Filters
Solar Water Purification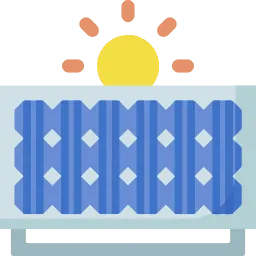 You can purify drinking water using the power of the sun. Two reliable ways to use solar energy to clean water are solar distillation and solar water disinfection.
Solar distillation uses a closed system to evaporate water and collect the condensation. This is an effective way to remove salt from seawater.
In contrast, solar disinfection uses the sun's energy to eliminate organisms, such as bacteria, protozoa, and viruses. This method is preferable due to its high rate of success.
To use solar power to disinfect your water, try to find the clearest water you can. If you can't find clear water, you can use the sedimentation method or a filter to remove some of the larger contaminants.
Fill a plastic bottle with water and shake it to disperse oxygen throughout. Place the bottle in a sunny spot, such as a roof. Try to leave them in direct sunlight for at least six hours on a bright day. If the sky is cloudy, you should leave the bottle in place for two days, so it is worth having multiple bottles (11).
Pros
Solar energy is completely free
A good way to reuse plastic bottles
Doesn't impact how the water tastes
Cons
Might need to filter the water as well
It can take up to two days to make water safe to drink
Best Methods for Different Scenarios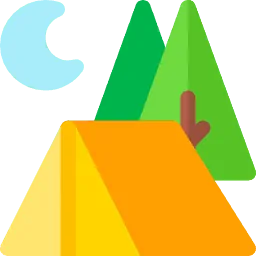 With so many methods to choose from, it can be difficult to know which one is right for you. Which method to use will depend on where you are, how dirty the water is, and which resources you have access to.
Let's explore three common scenarios and which methods will be the most suitable for them.
1.

Traveling/Hiking

If you are on an extended hike, it can be cumbersome trying to carry enough clean water, so it is helpful to be able to purify it on the go. This is where UV light treatment shines.

UV light will quickly eliminate microscopic contaminants but it will struggle with larger particles. This is why you should filter the water beforehand, which can be done with something as simple as a coffee filter. If the water appears to be clear, it is probably safe to use the UV light and drink it.

One issue with UV light treatment is that the units have a tendency to stop working unexpectedly, so it is worth taking a backup with you. If you are traveling with a companion, you can carry one each and both enjoy clean water throughout your trip
2.

Camping

When camping, you will usually have access to a camping stove or an open fire. Even if you don't, you might have a lighter, matches, or even some fire starters. This makes boiling an excellent option during camping trips.

As boiling won't remove particles or dirt, however, it is important to filter the water before you drink it. You could remove the particles quickly with a cloth filter or start the sedimentation method while you set up your tent.

If you are using charcoal in your campfire, a charcoal filter provides a simple and effective filtration method.
3.

Survival

Survival situations are always unexpected, so you are unlikely to have commercial water purification products with you. However, you might have some means of starting a fire, such as a cigarette lighter. If you are able to do this, boiling is a cheap, effective, and straightforward way to clean water. You should also filter the water through an item of clothing such as a spare t-shirt before boiling it, as this will remove large particles.

If you don't have a heat source, a wood and tube filter is another reliable option. It is easy to do and you won't have to worry about high-tech equipment failing or running out of chemical purifiers.
---
Frequently Asked Questions
---
Thank You For Your Feedback!
Thank You For Your Feedback!