Welding is more than the industrial applications we associate with it. Welding is a lot of fun, and what's more, it could also improve your daily life. Welding also provides you with a means of increasing your income, especially if you sell your projects.
We show you 66 welding project ideas to get you in the mood for creating something spectacular.
Key Takeaways
Welding projects can be fun, creative, and practical for improving your home or making unique decorations.
Beginner projects include making a DIY welding table, scrap metal box, and log fire baskets.
More advanced projects can involve creating furniture, garden decorations, and artistic sculptures.
Welding can also be used for repurposing scrap metal and turning it into useful and beautiful items.
---
Welding Projects for Beginners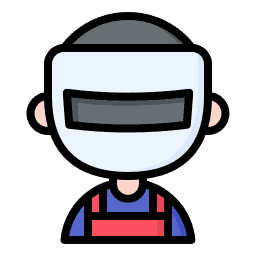 We all had to start somewhere, and the best welding projects for beginners are some of the most satisfying and easy to do. They do say that the best ideas are the simplest ones, and we agree. Why make life harder when there is an easy route to perfection.
1.

DIY Welding Table

This is one of the easiest projects to undertake. Simply grab 12 straight lengths of steel and make a basic box shape. Then weld metal slats along the top to provide space for clamping. Finally, attach a straight length across the base to give additional support to the structure.

Now you have a welding table that is sturdy enough to use and light enough to maneuver.
2.

Scrap Metal Box

You have all this scrap metal and nowhere to store it. Why not use some tubular steel to make a rectangular box frame and weld on the sheet steel. Hinge the top for easy access, and if you want, weld on a latch to attach a padlock.
3.

Shed Antler Trap

This is another project that utilizes a basic frame, but it does make antler harvesting possible without the need to go hunting. All you need to do is weld a triangle shape with 3 slats spaced evenly along each side.

If the season is right, when a deer comes to eat the food inside the trap and they withdraw, they leave their antlers behind. If not, they leave with a full complement of antlers and a full belly.
4.

Log Fire Baskets

Once you've created your wood oven, you can hold the logs in place with a log basket. You can make them easily enough using flat bars bent into a U-shape and welded to 2 strips of metal. They hold the logs in position and help to create that intense heat.
Home DIY Welding Project Ideas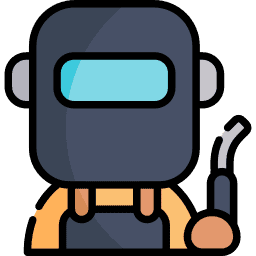 Welding has many uses, especially when it comes to improving your home environment. It could be something as simple as a laptop table to more complicated projects like making a wood burner and saving yourself hundreds of dollars.
5.

Wheelchair Ramps

If you have disabled relatives who find it challenging to access the car or the house in their wheelchair, why not construct a wheelchair ramp from old scrap metal. All you need is square tubing and sheet steel. Create a basic triangular frame using two right-angle triangles and attach the sheet metal for the wheels to run smoothly over.
6.

Ring My Bell

Making a doorbell is satisfying and adds a touch of style to the exterior of your home. All it takes is a small argon cylinder and some scrap metal. Mount it directly to your property, or you can personalize the bell with some extra sheet metal elements.
7.

The Clock Is Ticking

Wall clocks are stylish and make great focal points in a room. You can also create a statement piece for the garden. Use 0.25-inch steel to create both round sections of the clock, and use 0.31-inch rod to create the hands and numbers. You can add the mechanism once you add a supporting crossbar.
8.

Hanging Steel Pan Rack

Why not smarten up your kitchen and make use of space that would otherwise have been wasted. Use square tubing and drill holes along the surface to insert the hooks that hold the pans. Then, make sure you have drilled holes to take the hooks that hang it from the ceiling.
9.

Garage Storage Heaven

Add extra storage space to your garage with some metal tubing. You can create extensive storage by using the tubes as the frame and adding wooden shelves. Attach the frame to the ceiling and the wall studs and make sure that you take the time to check your measurements.
10.

Be Fire Safe

With kids and pets, you can't be too careful around open fires. Create a fireguard by welding three sides of a frame together and infilling the structure with hundreds of strips of scrap steel. Not only will it look good, but it will also keep your family safe.

Instead of welding the panels together, why not attach hinges to each panel to create a foldable fireguard.
11.

Stay Secure With a Metal Door

Measure the opening that you want to secure and then get to work building the frame of the door out of tubular steel. Next, weld the sheet steel on and fit it for size. Don't forget to attach a latch and handle so you can open the door when the padlock comes off.
Furniture Welding Projects
Nothing enhances the look of your home more than bespoke pieces of furniture. Sure, you can kit out your house from a catalog or visit a well known high street furniture store, but you would have the same furniture as everyone else. Designing and building it yourself is much more satisfying.
12.

Coffee Table

Refashion some old square tubing and make a rectangular coffee table. Make a basic frame, with 4 straight legs supported by cross-sections. Try and source some reclaimed timber for the top, and give it a thorough sanding to create a smooth, blemish-free tabletop.
13.

Laptop Table

This is one of the easiest designs to make, and yet it offers so many possibilities. It works around a standard C-shape frame. Weld the uprights to the base and the tabletop to the uprights, and you have a table that is adaptable as a laptop table, a side table and a TV-dinner table.
14.

Nest of Tables

Having two tables that slot into each other to save space is a great idea for small spaces. You can create them using square steel tubing fashioned into a box-shaped frame. To add a touch of class, attach a smart wooden tabletop to both.
15.

A Simple Stool

Create a stylish yet minimalist stool design by creating the frame from steel tubing and welding on the square to create the seat. Then increase the rigidity of the project by adding a cross-section at the lower end of the legs. This gives support as well as making a footrest.
16.

The Bar Is Open

Use a power MIG welder to attach 1×1-inch steel tubing to a wrap-around sheet of corrugated metal. If you like, you can attach brackets inside to take the weight of a wooden shelf for additional storage.

The top is a sheet of stainless steel with rolled edges to remove any sharp pieces. You can even add lockable wheels to make it more maneuverable around the home and garden.
17.

Stack and Rack 'Em

Firewood needs to be kept aired and dry if it is to create the intense heat you need in winter. Take two U-shaped strips of metal and weld cross-supports at even spaces along the frame. If you want something fancier, why not attach a storage rack for your kindling.
Garden Welding Projects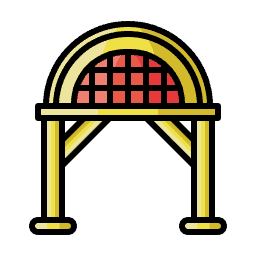 More and more people are looking for unique statement pieces to decorate their gardens. From patio furniture to sculptures, the way we use our outside space has changed dramatically over the years. Welding plays its part in helping to create fun and practical garden furniture.
18.

Relight My Fire

Nothing conjures images of winter nights spent outside like a fire pit. It's fun for the whole family and looks beautiful when it is in full flame. All it takes is a half-sheet of 2.1 mm thick steel. Cut out the side panels and the base and weld them together. It might be an idea to put a drain hole in the bottom to let rain escape and stop the pit from rusting when not in use.
19.

All Sit Down

This bench project requires some metal cutting skills. Using 1-inch square metal tubing, cut the pieces to size. It is better to start by constructing the frame, beginning with the two sides and the back. Then work on the seat. You can use whatever dimensions you like to cater to your specific design.
20.

How Does Your Garden Grow?

Making a metal trellis to help your climbing plants grow is both stylish and practical. The good news is that this task can be any size or shape, and it can be free-standing or attached to the fencing.

Make a basic frame and decide if you want it to be flat or 3-D. You can attach cross-sections and support bars, and even a triangular roof section if you wish.
21.

Create a Garden Arch

Use an open frame design to create a stylish arbor for your garden. It could be an arch or a square, and you can use it to act as an entrance to a lawned area or to section off your garden. Use 1-inch square tubing for the best results.
22.

Make Your Own Gates

A stunning set of gates sets off any wall or entrance. You can start simple with a basic frame and build up to scrolls and embellishments. Before you know it, you'll have created a mock-up of the gates that stand at the entrance to the Palace of Versaille.
23.

Shepherd's Hooks

Shepherd's hooks are super-useful and make great decorative plant hangers or even fancy trellis to grow climbing plants. You will need a 0.25-inch space bar for the stem and a universal bending machine to create the scrolls. You can make this hook with one or two scrolls.
24.

Small Garden Trellis Arch

If you are trying to encourage your climbing plants to grow, weld 2 arches made from steel rods to a frame of square cross-sections. The whole trellis should stand no higher than 3 feet, and you place it over your vines to encourage growth.
15.

Create a Homemade Fire Pit

Grab an old propane tank, making sure it is empty before you start cutting through it. Then cut out the opening at the front and weld on some handles and a stand. This can be used inside or outside, and make a great addition to your home.
26.

Fire Up the Barbecue

This is a task for someone who is an experienced welder. Again, you can use an old steel barrel and slice it down the middle to create a hinged lid. Use old square tubes as legs and cross-sections, and don't forget to cut some vents in the side and the top.
Small Welding Projects From Scrap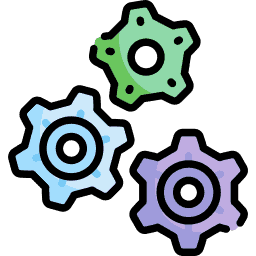 One person's scrap is another's treasure. This is certainly true when it comes to scrap metal. Welding unleashes a world of possibilities to turn piles of junk into something beautiful and desirable. The next time you are in the garage, have a look around and see what gems you can find.
27.

Horseshoe Coat Hangers

Grab a bunch of old horseshoes and lay them out in a line along a strip of sheet metal with clamps. Stand them on their edges, with the hook end of the horseshoe acting like a peg to hang a coat. Now weld them in place, and you have a stylish way to hang your coats. And the great news is this can be done in no time at all.
28.

Candle Holder

Candle holders are simple to make and would grace almost any home. You can make them from horseshoes, with welded spikes to hold the candles, or you can use square tubing as the stand with a small disc and a spike welded to the top.
29.

Pencil Holder

This is a neat way to store your pencils and make something that looks good and is practical. Take 4 hollow tubes and then place them in a straight line. Tack them to a single flat piece of metal to give them a base and enable the pencil holder to stand freely on your desk.

If you can get the tubes to differ in length, it would look even more stylish.
30.

Shine a Light

If you have some spare sheet steel, wrapping it around a simple circular frame creates a stylish and long-lasting lamp shade that will outlive any shop-bought shade. It is also easy to keep clean.
31.

Make a Steel Vase

If you have lots of excess steel sheeting, why not create metal vases? You have all the cheap materials you need to create objects that would grace any sideboard. You can also turn the steel sheeting into money banks, storage trays and other useful options for the home.
32.

Hammer Time

How about creating a hammer. With a TIG welder, all you need to do is mount a handle to the head to create a useful tool that will come in handy on countless DIY projects.
33.

Hot Poker

Using the same principles, create your own fireside set by welding a poker to use with your homemade wood stove. It would also look good sitting next to your log store.
34.

Metal House Numbers

Make your home stand out from the crowd with large, shiny house numbers. You can make them as bold and as big as you like. You can even embellish them or make them 3-D. It's your house and your design.
Welding Art Projects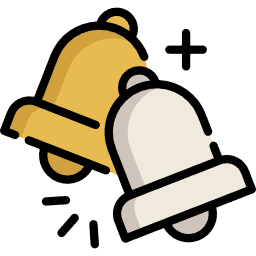 Art enriches our lives and turns the mundane into something special. Art is uplifting and inspiring, so is it any wonder that when it comes to welding, creating art is never far away. Whether it is sculptor, or creating images using metalwork, the creative welders out there love creating something unique and different.
35.

Christmas Tree Ornaments

Weld some simple shapes together using steel rods. Stars, angels and sleds all make ideal tree decorations and will become family keepsakes to pass down the generations. You could also sell a few to supplement your income.
36.

Star Light, Star Bright

Weld together some steel rods to make a 5-pointed star. Then fill the star's hollow body by wrapping fairy lights around the structure until it is full of lights. Now tie some wire to one of the points, and you have the perfect indoor or outdoor Christmas decoration.
37.

Candle Light Tree

Create a designer Christmas tree by welding some 16 mm steel rods to a flat base and then attach 10 mm and 8 mm rods to create random tree branches. To attach the tea-light glass holders, wrap some steel rods in a manual bending machine to the exact size of the tea-light glass. Attach to the metal tree branches, and you have a stylish decoration.
38.

Washer Way Those Blues

Cheer yourself up by creating a beautiful center-piece bowl out of mixed-size washers. We all have washers kicking about the garage. This is an advanced task, best-suited to an experienced DIY welder.
39.

Spoon Flower

This is another great little project for beginners or those looking to make something more craft-like than practical. Take some old spoons and weld the bowl of the spoons to the rim of a metal dish so that they stick out like petals. You can then attach a rod or stake to push your work of art into the ground.
40.

Yard Decorations

Christmas is a time for making our homes feel fun and exciting, and that includes the yard. Make a steel frame in the shape of a basic Christmas tree and drape twinkly lights around the frame. At night it will look effective and bring some festive cheer to the neighborhood.
41.

The Car Is the Star

Create unusual and appealing automobile sculptures using the components of scrap cars. They can be fascinating and beautiful to look at, and you can get hold of the old parts pretty cheaply.
42.

Enlarged Atom Ornament

For the geek in you, an enlarged atom sculpture would grace any desk. Use ball bearings and steel rods to connect the elements until you have a cube shape with ball bearings on each point, with one in the middle of the cube, interconnected with more steel rods.
43.

Garden Art

Amazingly, you can turn off-cuts and scrap metal into exciting and visually appealing garden art. Let your imagination run riot as you dream up the latest project. And the best thing about it is you make it up as you go along with no one to tell you that you made a mistake.
44.

Create Animals in Metal

If you have any sheets or off-cuts of steel, hand-hammer it to the shapes of your chosen animal and then weld the bits together. You can create some stunning sculptures that wouldn't look out of place on the shelves of a high-end gallery.
45.

Create a Garden Mobile

Using lots of washers, much like the bowl we suggested earlier, weld them end to end to create animal shapes like fish and birds. You can make any shape you like, and when you are done, mount the finished mobile on a wire and hang it in the garden where the light will catch its shiny surface.
Cool Welding Projects
We all progress as we practice, and welding is no different. Practice makes perfect, or so they say, but what about those projects that you are most proud of because you used all the skills you have learned over the years.
46.

Heart-Shaped Wine Glass Holder

Create a designer wine glass holder by bending 2 steel strips into each half of the heart shape. Then curl a couple of steel rods and weld them to the frame. Weld everything together, and you now have a classy wine glass holder.
47.

Old-Fashioned Keychain Holder

Recreate those old hotel keychain holders from the black and white movies by welding small hooks to a steel sheet, ensuring you drill 4 mounting holes in the corners. It would look stylish in any entrance hall and evoque images of times past.
48.

Let There Be Fire

Create a wood stove by using an old metal barrel and offcuts of metal. You will need some shop-bought supplies like the chimney attachment and the door and vent, but the rest can be made from what you have lying around. It could also save you hundreds of dollars. You will need advanced skills to accomplish this project.
49.

Architectural Brackets

You might have seen these on the side of old buildings and in the rafters of aged barns. These brackets are decorative and functional, helping to keep the structure in place. People like to see evidence of a building's industrial side as decoration.
50.

Let's Go Dutch

If you've ever sat around a campfire while a dutch oven full of hot stew bubbles away on the fire, you haven't lived. Take 3 horseshoes and weld them together at the base in a clover shape. Weld a support stand bar at each point so that the dutch oven can sit over the fire.

You could also use it as a pot stand, or even a serving tray at family barbecues.
51.

Sign of the Times

Nothing adds as much class to your home or business as a traditional metal sign. They have been used for generations and can revive the dull exterior of your home. Use strips of wrought iron for the best results, and you will need an angle grinder and a manual bending machine or vice.

You can create almost any design, and it gives you a chance to express yourself.
52.

MIG Welder Gun Holder

If you use a MIG welder gun, there will be times when you need to change gears. Instead of setting the gun on its side on your welding bench, why not make a clamp attachment to hold your gun when you need free hands.
53.

Smoking Is Allowed

Creating a homemade smoker is a useful thing. You can use an old propane container and cut a door in the front. Cut some adjustable vents to allow you to change the amount of smoke in the smoker. You can even use an old steel barrel if you want a smoker of biblical proportions.
54.

Build a Bumper

If you live in a rural area and have gravel roads, to protect your vehicle, why not construct a heavy-duty off-road bumper. Using steel plates and 1.75-inch steel tubing, you could save yourself thousands against a shop-bought one. It's worth remembering that this is a tricky task and better suited to experienced welders.
55.

Ramp Up Your Car

Much like the wheelchair ramps, use right-angle triangular frames with cross-section supports. Make sure that you use the correct thickness of metal tubing to take the weight of the car. The main section consists of heavy-duty tubing fashioned into squares for additional support. For the top, use 0.375-inch MDF sheeting.
56.

Shooting Practice

Create the perfect circular shooting target by welding 8-inch metal discs to rods that suspend from a crossbar stand. You can pivot the plates so that you reduce the danger of ricochets. If you are feeling confident, why not mix up the sizes and the heights of the targets to hone your shooting skills.
Welding Ideas To Sell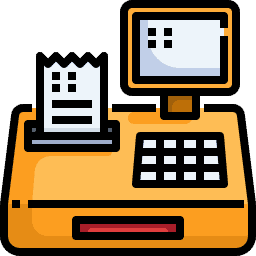 If you have a talent for creating desirable objects out of metal, why not try selling some to earn extra cash. If you can create bespoke items for yourself, then there's every chance that someone will pay you hard cash to own something similar.
57.

Horseshoe Bookends

Grab a couple of horseshoes and weld them together at right angles. The weight of the shoes allows the books to rest against them without them sliding off the shelf. Now repeat the project for the other side. If you can only get two horseshoes, weld a sheet base to each so that you can still create the look.
58.

Store Your Jewelry

Why not create a stand to store your rings and necklaces by welding together various lengths of straight steel in the shape of a tree. Then, weld the tree to a small flat base so it can free-stand on your dresser or bedside table. You can choose to keep the tree rustic with the exposed metal or try and make it more realistic as part of the decoration.
59.

A Plant Holder To Make You Proud

You can fashion a plant holder from straight strips of steel. 6 mm concrete reinforcing wire works well. You'll need a manual bending machine or a vice, and an angle grinder or hacksaw to cut the strips to size. You can create lots of designs, from a rustic tricycle to a hanging pot holder.
60.

Heart of Steel

If you have an old metal chain lying around, why not weld the links into a heart shape and hang it on your wall. An old bike chain will do, or if you need to buy one, take a trip to the thrift shop.
61.

Bring Me My Wine

There are two ways to execute this. The first way is to weld a row of 3 horseshoes together side by side, and then on the top, weld 2 more. Add a third layer at the top to create a triangular 6-bottle wine rack.

The other way is to stick with the first layer of 3 horseshoes and have a 3-bottle rack.
62.

Full Metal Brackets

Making steel brackets is an easy way to make money, and they are as useful as shelves, picture frames and other storage. You often find old and used brackets at local thrift stores.
63.

Pretty as a Picture

Bespoke picture frames make excellent gifts. All you need to do is connect some steel tubing to the back of the frame at a 45-degree angle to make a stand. You could even make frames to order, catering to the customer's designs.
64.

Create Objects From Bicycle Chains

Bicycle chains are excellent for creating objects and shapes because they are jointed and can be molded to almost any profile. When you have the form you want, weld it into position. Then you can hang it on the wall or display it in the garden.
65.

Wine Bottle Holder

Once again, we can find a use for an old bicycle chain. Measure and cut it to length, then find the shape you like the best, and weld into position, making sure you have left enough of a loop for the neck of the wine bottle. Make sure the base of the chain forms a circle for added stability. You can also use an ordinary chain to create a similar effect.
66.

Champagne Ice Bucket

Grab some old sheet steel and steel rods. First, make the frame using the rods. The top hoop should be wider in diameter than the bottom hoop. Weld 4 straight strips of metal to join both circles and then hammer the sheet steel to fit the shape.
FAQs
---
Let's Get Creative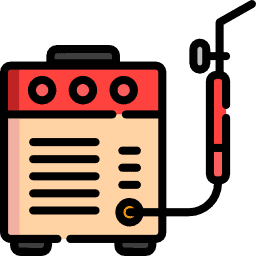 With any luck, this long and thorough list has given you some inspiration to get out your welding kit and start creating.
Whether you are a novice or an expert, there is a project here for you. It is by no means exhaustive.
There are countless ideas to keep you welding, so what are you waiting for? Get making.
Thank You For Your Feedback!
Thank You For Your Feedback!