Waste material can be useful, especially sawdust. Typically, we throw it away without giving any thought to its alternative uses.
We bet you didn't know about the many different uses of sawdust, so to prove it, we list 14 excellent ideas for you to get the most from your woodwork shavings.
Alternative Uses for Sawdust?
A major use for sawdust is to clean spills. It also soaks up oil stains and gives you better traction on slippery surfaces. Sawdust can act as a mulch for your garden and as a fertilizer to help your plants grow. You can also grow mushrooms. Using sawdust is economical and practical instead of throwing it away.
---
14 Alternative Uses for Sawdust
Who knew that sawdust was so versatile? It seems that, with a creative mind, sawdust is useful for many different things.
1.

Natural Weed Killer
Sprinkle your excess sawdust liberally around the base of your plants and shrubs. It acts as a mulch to naturally suppress weed growth. It also retains moisture, which feeds the soil and reduces the need to get the hose out every day.
Quick Note
Be sure to add nitrogen to keep the plants and soil healthy.
2.

Clean Grimy Floors

Dirty floors can be a pain to clean up, so keep a bucket of sawdust handy for when spills occur. Simply throw down a handful and wait for it to soak up the moisture.

You could also mix the sawdust with some water and make a wet scrub. This is effective on hardwood and stripped wooden floors.
3.

Pet Bed Substitute
Packs of shop-bought sawdust are expensive. Save yourself the money and the hassle and use the sawdust from your woodwork projects. It's free and it is being put to good use. Your hamster or guinea pig will thank you.
Remember
You can also use small wood shavings for the floor and save the fine sawdust as actual bedding.
4.

Soak Up Spills

Oil and gasoline leaks are unsightly and can be slippery. Sawdust is a naturally absorbent material. It works wonders cleaning up spills. It also dries the area and makes it safe to walk on.

It's the reason bars have sawdust on the floor. Sprinkle the sawdust on the spillage and leave it to soak up the moisture.

Top Tip

Leave the sawdust until it has dried. Then sweep it away.
5.

Plant Fertilizer
You can add a small amount of sawdust to your compost, especially if you like growing mushrooms. If you think about it, fungi love old, damp woodpiles, so it makes sense to give them a little bit of sawdust to encourage growth.
As it works so well on mushrooms, try adding it to the soil of your other plants and see the results.
6.

Better Ground Traction

Sprinkling sawdust liberally over snowy or icy surfaces creates better ground traction. The same is true for oil spills. Also, you can use sawdust to add traction to garden paths.

You might want to consider adding sawdust to paint and binding it to a surface to give you better traction. Concrete steps and slopes are a good example of adding a textured surface for extra grip.
7.

Paint Disposal Aid
Leftover paint is rarely allowed to be tossed into the garbage, so you need to find creative ways to dispose of it. Try filling your old paint tin with a few scoops of sawdust and leaving it to absorb the excess paint. Let it sit until the paint hardens.
The paint can is no longer hazardous and can be thrown in the trash.
8.

DIY Fire Starters

Gently melt some old candle wax over low heat, then drop into the pan enough sawdust to solidify the mixture. While it is still hot, pour the wax into old cardboard egg cartons and leave it to set. When they are thoroughly cooled, simply tear off the individual briquettes to get the next fire started.

Take Note

The leftover sawdust is also an excellent material to clean the wax off the pan.
9.

Sustainable Wood Filler

This is an old trick used by the professionals. When you are cutting the wood to fix the floor, keep back the sawdust and grind it into a fine powder. Mix it with wood glue until it has a putty-like consistency. Press it into the gaps in the floor, and it will set rock solid and match the wood color perfectly.

You can also use the sawdust as a wood filler for doors and window frames.
10.

Arts and Crafts
Artists mix sawdust with paint to create textured effects for paintings. You can also combine the sawdust with white glue or paint to create fake snow for modeling scenes. Also, mixing it with green paint makes realistic grass.
11.

Cement Alternative (For Cordwood Walls)

One of the most common recipes for the mortar to build cordwood walls is 9 parts sand, 3 parts sawdust, 3 parts builder's lime and 2 parts cement. The sawdust helps to bind the cement to the right consistency.
12.

Protect Concrete

Using a wet sawdust mix on your concrete floor protects the surface and bonds to give it a softer appearance. Also, it is possible to substitute sand for sawdust when mixing concrete to lay driveways and patios.
13.

Kitty Litter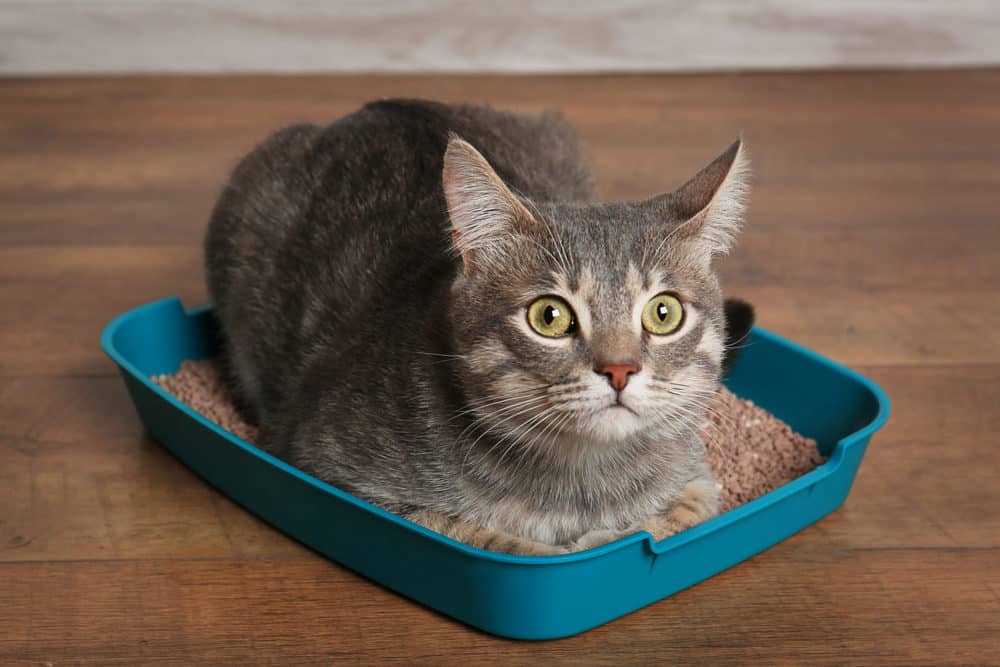 Covering the bottom of your cat's litter tray in sawdust absorbs moisture and also masks any odors. It is an effective alternative to cat litter and far cheaper.
14.

Compost Toilets

We live in a world where eco-awareness is on the rise. People are seeking alternative ways to save the planet and use less natural resources. Compost toilets are growing in popularity. Sawdust is an ideal material to sprinkle in the toilet to absorb moisture and smells, as well as kickstarting the composting process.

It is a cheaper alternative to coffee grinds and is just as effective.
---
Done and Dusted
So, there you have it, 14 useful alternatives to using sawdust. There are many more ways you can make use of this seemingly throw-away material, but we have chosen the most practical examples.
The next time you look at your workshop floor and think about sweeping up the waste material, stop and think about how you can put it to good use around your home.
Thank You For Your Feedback!
Thank You For Your Feedback!