Is ductwork standing between you and a well-organized and spacious basement? Then perhaps it's time to learn how to hide the ductwork in your basement.
Finishing the ceiling can give you a more functional living space. This won't just make your basement look better, but it might actually increase your home's value.
Key Takeaways
Paint ductwork the same color as the ceiling to help it blend in and appear less noticeable.
Install a drop ceiling to conceal pipes, ductwork, and electrical wiring while providing easy access when needed.
Use soffits, false beams, or cabinets to cover and create a visually pleasing appearance for your ductwork.
Insulate exposed ductwork to prevent energy loss, maintain comfortable temperatures, and avoid condensation issues.
---
Creative Ways to Hide Ductwork in Basement
While efficient and important, HVAC pipes, vents, and ductwork are just not aesthetically appealing. Whether you hide your ductwork with fake ceilings or in closets, there are plenty of creative ways to hide ductwork.
1.

Paint

Covering your ductwork quickly and inexpensively is as simple as painting it the same color as your ceiling. This is one of the more straightforward ductwork cover ideas but will only work if the ducts aren't covered with additional insulation.

You often see this method used in buildings with vaulted ceilings like lofts. Or in residential homes with small basements.

While this may not completely conceal your ducts, it does assist in blending them into the ceiling and becoming less apparent. It can offer an industrial touch to your interior design, providing a starting point for your decor.

You can spray latex paint on all of the ductwork surfaces using a paint sprayer. I'd recommend something like Rust-oleum Painter's Touch.

Using proper paint ensures that it sticks to the metal ducts and wood ceilings.

For Best Results

Thoroughly clean your ductwork first and prime with a simple latex primer. Check that the pipe shutoff valves are taped off to prevent them from being painted shut.
2.

Drop Ceiling

You can install a drop ceiling to conceal the pipes, ductworks, electrical wiring, and floor joists above if your ceiling is sufficiently high. Drop ceilings are good at hiding basement ducts because they are typically constructed using a thin metal frame screwed into the joists.

To complete the project, install acoustic ceiling tiles in the suspended frame. This also provides access to your ductwork, plumbing, and electrical components by simply removing a tile when necessary.
3.

Soffits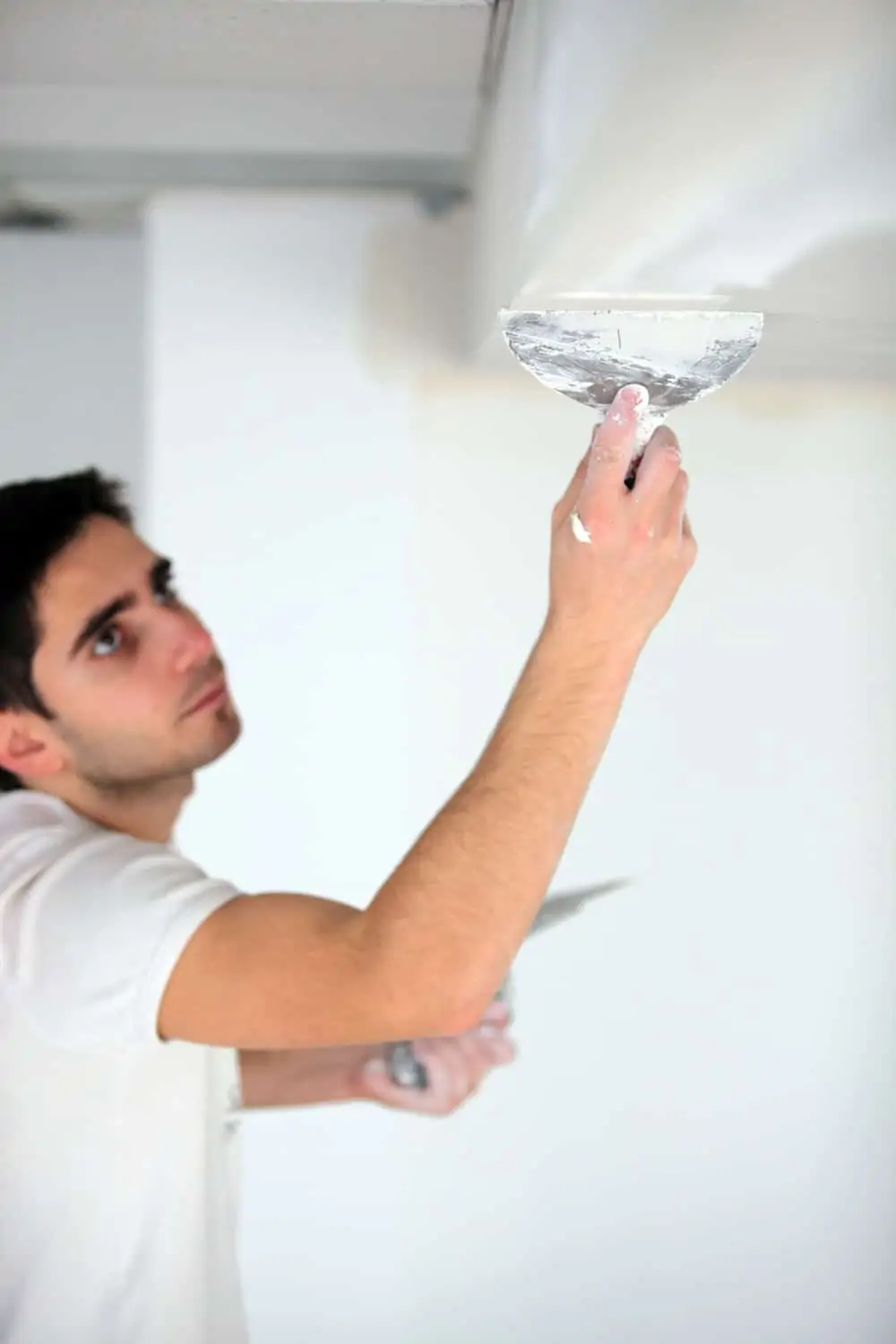 Utilizing soffits or tray ceilings is one of the more inventive ways to conceal vertical ductwork. A soffit, also known as a bulkhead, is a frame that surrounds the ductwork to conceal it.
Vertical 2-by-4 supports can be nailed to the duct's joists and extended along the bottom of the supports. This helps create a frame around the duct.
The frame should be as close to the duct as possible without touching it. After that, you can finish the frame by adding drywall and painting it.
4.

False Beams

Many people have chosen to conceal their exposed air ducts with fake beams. False beams can offer a distinctive touch to your property, making it appear more antique and appealing.

False wood beams constructed of hefty polymers can look extremely authentic. Due to the hollow nature of these beams, they may be installed right above your air ducts, adding a touch of beauty to your rooms.
5.

Wall Chases
A wall chase is a small but deep cut in a wall that usually conceals wiring or pipes. It's not often used to hide ductwork because it's so large. However, if you're planning on re-routing your ductwork, a wall chase would work.
But the best way to use a wall chase to hide ductwork is to build out the entire wall, with a chase around the ducts.
6.

Cabinets
False cabinets are one of the most aesthetically pleasing methods of concealing ducting in the basement. Crown molding finishing completes the cabinet design, and no one will ever know you're hiding ductwork in kitchen or basement setups.
A tower unit can be used to install vertical ducting that runs along a wall. The finish of these false cabinets may be customized to match your existing cabinetry. This will make your basement appear professional and streamlined.
7.

Truss Joist I-Beams

Are you a fan of industrial or steampunk-inspired interiors? Truss joist I-beams (TJIs) add value to your ductwork by repurposing it as a design element rather than concealing it, adding a decorative appeal to your basement.

This installation method enables the ducts to be routed through the joists rather than beneath them. The structure conceals some ducting while exposing others.

The effect is particularly effective in an industrial setting. TJIs are more expensive than other procedures, but the additional expense is well worth it.
8.

Drywall
If you have the ceiling height to allow it, you can use 2x4s to build a frame over the ductwork. Then cover with drywall, tape, mud, and paint. The finished look will appear like any other ceiling in your home.
Should Exposed Ductwork Be Insulated?
Unfortunately, most ductwork is constructed of thin material, which means that air passing through the system can quickly escape.
Insulation helps maintain the perfect temperature of the air passing through the system. Additionally, it inhibits leakage, which results in energy loss. Without enough insulation, you may lose up to 30% of the energy used to heat or cool your home.
When cool air passes through a particularly heated area of your property, condensation may form in the ducting. As a result, moisture will accumulate, resulting in mold and mildew growth, among other problems.
Condensation can be avoided in the system using high-quality insulation. Ductwork insulation helps maintain a nice and comfortable temperature in your home. And all of this without requiring the cooling and heating systems to operate at full capacity at all times.
How Do You Finish a Basement Ceiling with Low Ductwork?
You shouldn't allow low-hanging ductwork to derail your basement remodeling plans. If the ductwork is impeding your progress, you have three choices.
You can either reroute it or divide it into smaller ducts. However, the least disruptive and simplest solution is to replace the low ducts with new, flatter but broader ducts.
Calculate the height of existing low ducts. Create a sketch of the existing duct system and note the location of each joint. Present the sketch to a professional heating contractor and obtain an estimate for the construction of new ducts.
If the new ducts provide sufficient headroom, simply deliver the existing ones to the contractor to be used as guidelines for the new ones.
FAQs
If you're thinking about doing more work to hide your exposed ducts, consider this extra bit of info I found.
---
Bottom Line
Knowing how to hide ductwork in the basement isn't always enough. You have to figure out what works based on your budget and needs. Now that you know there are ways to integrate ducting seamlessly into the design, it's time to get to work!
Thank You For Your Feedback!
Thank You For Your Feedback!