Planning to turn your basement into a second living area or a gaming room? Then having a bathroom close by seems almost mandatory. If you're intimidated by your budget, let's go over the detailed costs to add a bathroom in the basement.
Key Takeaways
Average cost of adding a bathroom to a basement is between $8,000 and $15,000.
Plumbing, electricity, and bathroom size are major factors that determine cost.
Doing it yourself can save money, but it's important to know your limits and follow local regulations.
To save costs, consider using prefabricated fixtures and choosing simpler designs.
---
Why Add a Bathroom to a Basement?
Should you add a bathroom in the basement? Take a look at the advantages of adding this extra room.
Increased Home Value
Adding a bathroom to your basement converts it into usable space and boosts your home's overall market value. A basement bathroom can also be a significant selling factor for purchasers if you ever decide to sell.
When a basement is unfinished and lacks a bathroom, purchasers view it as wasted space. Many homebuyers are hesitant to immediately invest time and money in improvements upon moving in. Having that part completed before the sale can make or break a transaction.
Added Convenience
A basement bathroom is convenient, especially if you've converted the basement into an area that's used frequently. Plus, having a spare bathroom is always a good idea if you have a big family.
The more cost-effective option is to create a half bath with only a sink and a toilet. But a complete bathroom with a shower may be exactly what your guests need to feel at ease. Especially if you frequently have overnight friends or family members staying in your home.
Second Living Room
Nobody enjoys the atmosphere of a dark, gloomy cellar. By finishing your basement and installing a bathroom with a cozy design, you may transform it into a living area. A bathroom addition can turn a basement into a living room where you and your family can unwind and spend valuable time together.
Average Cost to Add a Bathroom in a Basement
The average cost of adding a bathroom to a basement is between $8,000 and $15,000. You'll save $500 to $1,000 if your home already has a rough-in drain. This is common in newer homes and is typically located near the main drain line.
Basement Bathroom Costs
I'll break down the main areas of costs for you.
1.

Installation Costs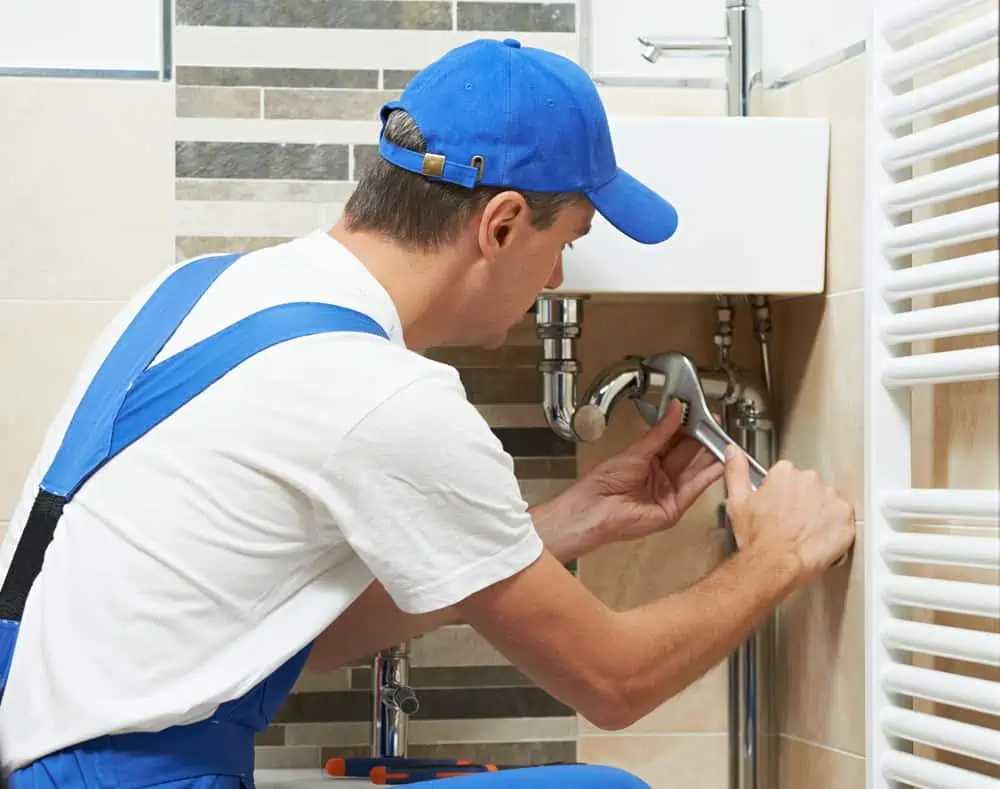 The real cost of plumbing and fixture installation is between $2,025 and $2,925. But this amount doesn't include the expense of constructing the room to accommodate the toilet.
Depending on the number of new fixtures being installed, you can anticipate paying between $600 and $1,600 per fixture.
2.

Labor Costs

Labor costs are sometimes mixed in with installation costs. But labor costs usually apply to the time it takes to ready the space for installation.

Total labor costs for installing a new bathroom range from $1,200 to $5,500. A licensed plumber's hourly rate is often between $40 and $75. You can anticipate spending between $320 to $600 per day for a full day's work (eight hours per day).
3.

Fixtures and Fittings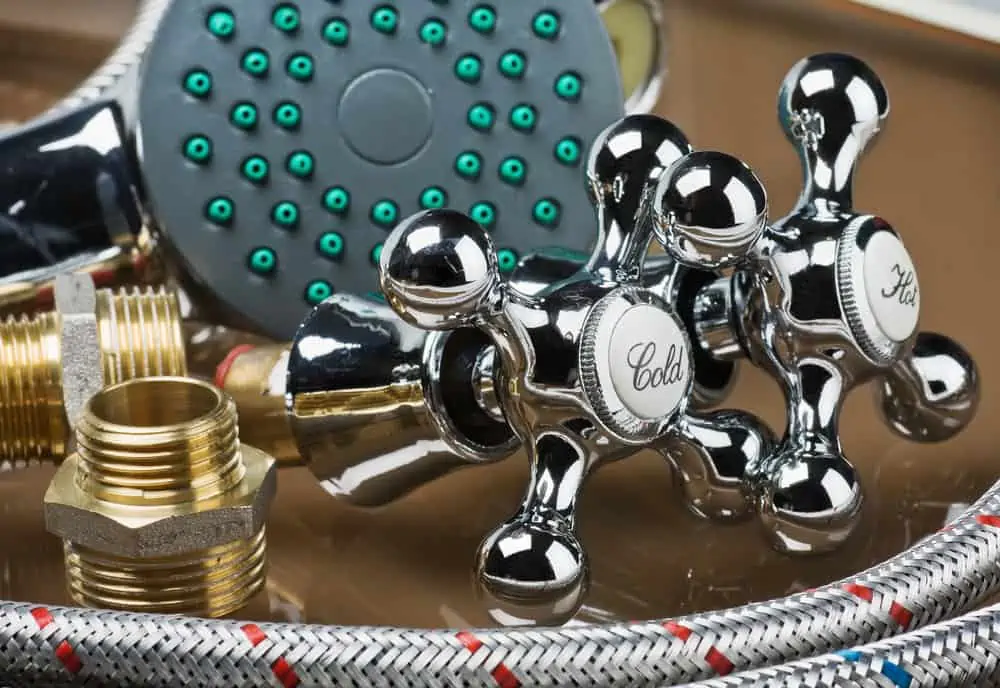 Rough-in plumbing is a basic sketch of your plumbing plan.
Before You Begin
Check your local compliance codes. You may be required to obtain approval from your municipal authorities before beginning construction.
This typically costs between $320 and $600 when performed by a professional.
PEX is a pipe system used in place of traditional copper pipes. It distributes water to fixtures and fittings via cross-linked polyethylene piping.
Due to its flexibility, it can connect to the main pipe then wind its way down through the walls to the basement. This makes it simpler and less expensive to add a bathroom to a remote area of your property.
To professionally install PEX pipes, expect to pay between $1 and $4 per linear foot.
A sewage ejector system is a collection of pumps that assist in removing sewage from a system. It is often necessary for basements. This is due to their location below ground level and their distance from the main pipes.
Sewage does not only refer to waste from toilets. It also includes waste from laundry rooms and showers.
This system is required for approximately 85 percent of basement plumbing. A sewage ejector pump installation will cost between $800 and $1,450, including materials and labor.
A normal toilet ranges in price from $120 to $375. If you choose a smart toilet or one with additional features such as a heated seat, this price increases significantly.
The cost of installing a toilet in a bathroom is between $250 and $450. This is the pricing if you already have the pipes in place and are only adding a new toilet.
Sinks and faucets come in an almost endless variety of configurations and pricing. But you should budget between $300 and $500 for a sink and faucet combination.
You may also need to bring electricity down to your basement or install new outlets, light fixtures, and other electrical components. Electrical contractors typically charge between $70 and $80 per hour for this service.
Your new bathroom will also need a door. This can cost between $100 and $300. Doors are typically something you can install by yourself, saving money on labor costs.
4.

Accessories
If you plan to install a shower, you'll need a showerhead. If you're on a budget, $20 shower heads are available. For those ready to go big, showerheads can cost up to $300.
Cabinets and drawers can be purchased ready-made or customized, which affects the cost. Generally, you should budget between $350 and $450 per linear foot.
Mirrors can be ornate and expensive or sparse and inexpensive. A mirror will cost between $50 and $250, depending on whether it is linked to cabinets or vanities.
Towel bars are easy to install yourself. But they can cost anywhere from $20 to $100, depending on the material and style.
5.

Floor and Materials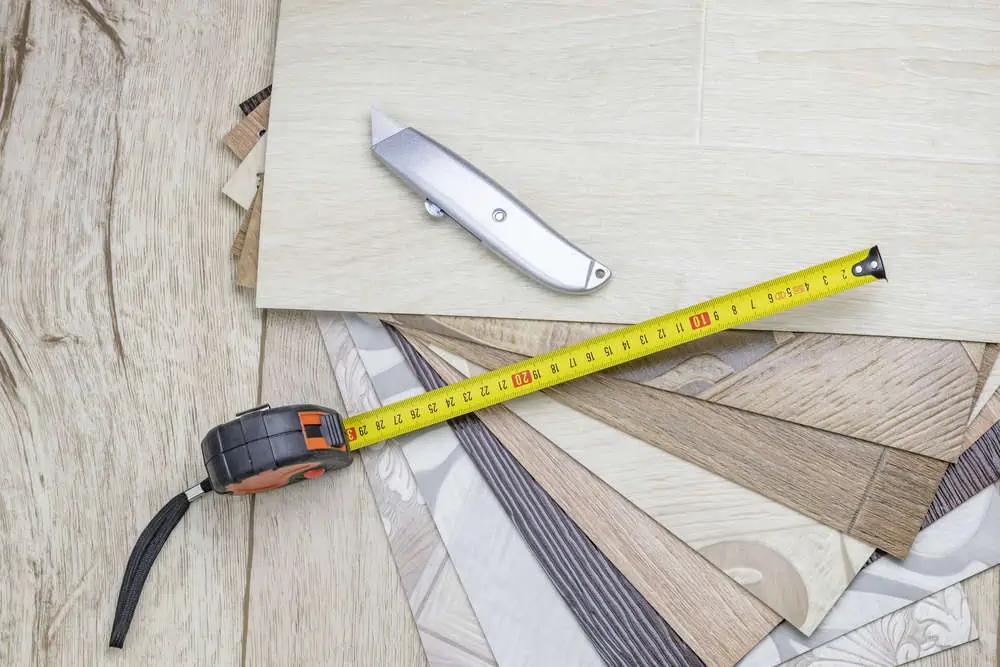 Ceramic tiles range in price from $2 to $20 per square foot, depending on the tile's quality. While it is possible to install these by yourself, it can be pretty tricky to do so. Professional installation will cost between $5 and $10 per square foot.
6.

Additional Features

After completing the installation of the essential pieces, you can consider adding extras. The extra features are frequently worth the additional cost for people who want to have a basement bathroom.

A fully tiled walk-in shower unit will cost between $1,500 and $3,000. This includes the doors, the tile, and the showerhead. If you feel the costs are high, there are alternatives to a walk-in shower.

Adding an exhaust fan to your bathroom improves ventilation, which is especially beneficial when you lack an exterior window, as is often the case with basements.

Local construction codes may even insist on a fan in some areas; your contractor can provide guidance on this. Expect to pay between $250 and $500 for installation.

If your budget allows and you've got the space, you can also add a bathtub. The majority of a bathtub's cost will be in the installation.

Tub costs vary between $200 and $2,000, but installation will cost between $1,000 and $5,000. Seniors may also want to consider walk-in tubs, which are significantly more expensive.
Factors That Determine the Cost
Installing even a small basement bathroom can end up costing a lot. To determine the cost to finish the bathroom basement, you first have to understand the factors that influence the price.
Plumbing
This can be an extremely costly component of any bathroom remodel, particularly if you intend to relocate fixtures. Maintain the same footprint for your bathroom to keep costs down.
Otherwise, you may require additional work beyond plumbing, as contractors may be required to install new pipes and relocate electrical components.
Electricity
As with plumbing, costs will be incurred if anything needs to be moved. On the other hand, electrical costs should remain affordable if light fixtures and switch plates are simply replaced. If your electrical needs are limited to fixture replacement, you may be able to complete the work yourself.
Bathroom Size
When determining how much to spend, people frequently consider the size of the bathroom. However, there are additional considerations to make, such as the number of people who will use the restroom.
Smaller bathrooms require fewer fixtures and accessories, which means they require less to look stunning. If you're not sure how much different materials for your bathroom size will cost you, you can easily find an online calculator for these things.
How Much Does It Cost to Add a Half or ¾ Bathroom?
Expect to spend between $5,000 and $15,000 to add a half bath to an existing room. If you want to add space to accomplish this, expect to pay between $10,000 and $30,000 on average.
How Much Does It Cost to Add a Bathroom Yourself?
DIYers frequently enjoy the personal satisfaction associated with doing the work themselves. However, the primary reason people like to make their own home improvements is to save money.
Even a small bathroom can easily cost more than $20,000 if completely renovated by a general contractor. A common average of $250 per square foot is used to calculate contractor costs. But a large 150-square-foot bathroom can cost upwards of $40,000 when completed by a competent contractor.
A similar bathroom remodeling done entirely on your own could cost $75 per square foot. Or, if you choose your fixtures carefully and within your budget, a total of $11,000.
Regardless of your reasons, there is one ultimate question: CAN you add a bathroom by yourself? To what extent can you DIY? To answer the question, consider the following:
Framing requires basic carpentry, which isn't that complicated.
Even seasoned do-it-yourselfers frequently defer to professionals for major wiring and plumbing work. Only attempt this if you are extremely confident.
Installing your own flooring isn't complicated, but it can be time-consuming.
Wall surfaces are usually left for professionals because they are a modest expense.
Cabinets and vanities are pretty easy to install by yourself if you carefully follow the instructions.
Shower and bathtub installation is more complicated, so it's best to leave it to the pros.
Only install faucets and sinks by yourself if the plumbing lines are already installed.
Toilet installation is a pretty simple DIY project.
All painting and trimming jobs are easy to do by yourself.
How to Save Costs When Adding a Bathroom
It's very easy to lose control over your basement bathroom budget. Since you'll likely want to save as much money as you can, here are some ideas that might help you out:
Invest in a prefabricated bathtub or shower.
Install a standard toilet.
Shelves are cheaper than cabinets.
Keep any old drywall sections that might be in good shape.
Choose basic mirrors without too many embellishments.
FAQs
As you can tell, the cost of adding a bathroom to your home really varies depending on the factors involved. Here are a few more things to consider in your plans.
---
The Verdict
The cost of adding a bathroom in the basement varies significantly based on many factors. So, how much does it cost to add a bathroom in the basement?
You now know that the project's complexity will determine the end price. So, make your plans, then set your price and budget accordingly.
Thank You For Your Feedback!
Thank You For Your Feedback!